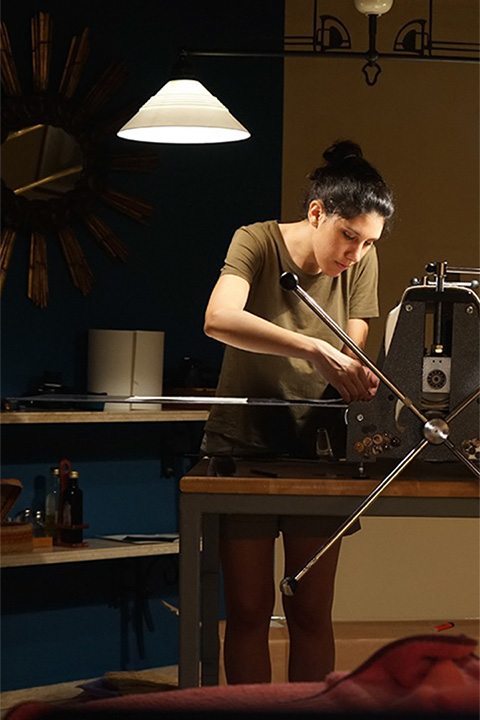 Merve Kılıçer
(b. 1987, Istanbul; lives and works in Rotterdam)
In a constantly changing contemporary landscape of identities, ideologies, and belief systems, I attempt to reconnect with the creative forces of the Earth, the universe, and our very own individual existence. Often times my research is combined into spatial installations or performances comprising videos and objects, as well as artist books or images created with traditional technics of print making. I tend to engage deeply with the material I am working with and try to invite randomness in the construction of the work.
I enjoy working in collaboration with fellow artists, forming a uniform energy or language while following the flow of the interaction. Since 2011 I've been an active member of the Istanbul based artist collective KABA HAT.
Acknowledging my presence and responsibility as an individual, as a woman and an artist, I aim to ask questions and inspire curiosity.