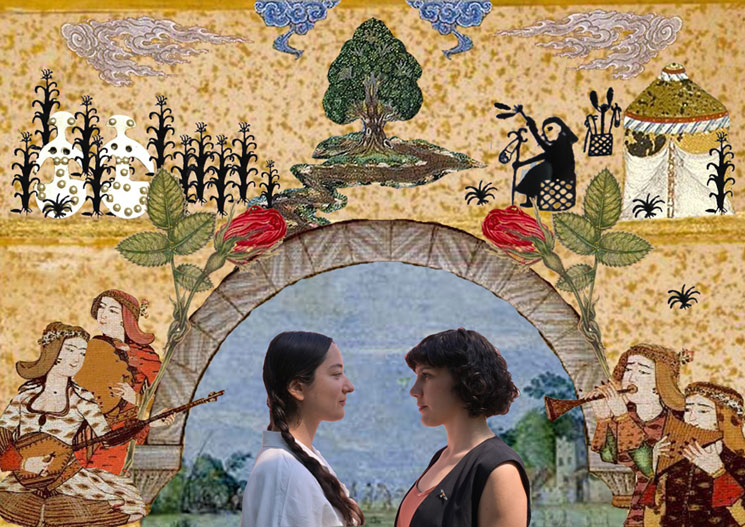 Fresh Myths Different Times
(2020-on going) Performance & Sound installation.
An ongoing research project in collaboration with Rotterdam based artist Ulufer Çelik. All poems were translated by the two artists from Turkish originals.
Heritage is an ongoing dialogue between generations. A way to activate this heritage in another landscape is only possible through the lenses of fresh myths and different times. Nevertheless, this endeavour also activates a tone for pain, traumas and bodily memories.
This piece expresses a longing for land and language, as a chance for an intimate understanding. Sharing this collaborative process, in this format opens up a space for healing, and knowledge sharing. The spatial intervention contains the elements that include references from the research of the two artists with certain material forms, images, sound, text and performance.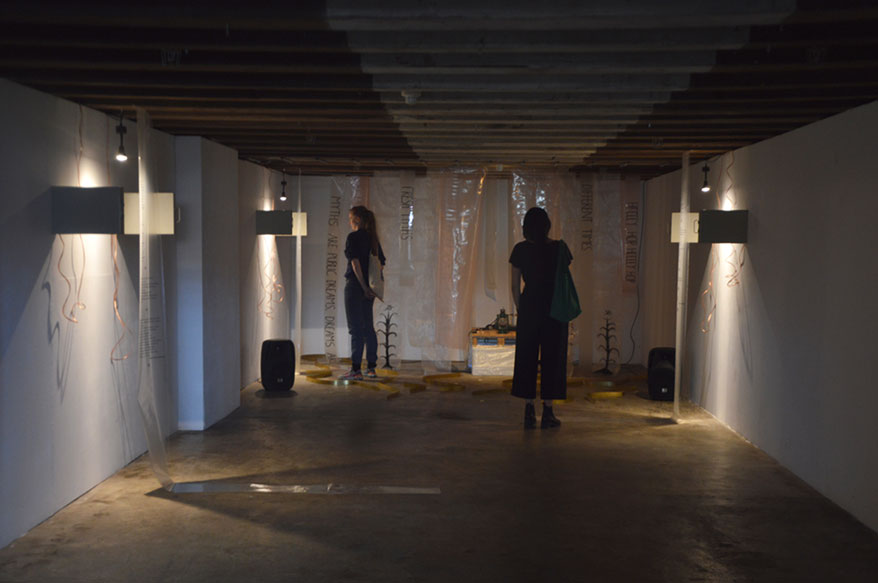 View of the installation at the Corridor Art Space in Amsterdam.
The research includes references to productions of figures through folkloric, imperial and shamanic traditions in the history of Anatolia. How can this production transform these influences and further lead into a ground for thriving meanings, and understandings of a multilayered knowledge? Space invites visitors to take their path into a sonic and trans-lucid environment that communicates as a support mechanism to face the troubled present.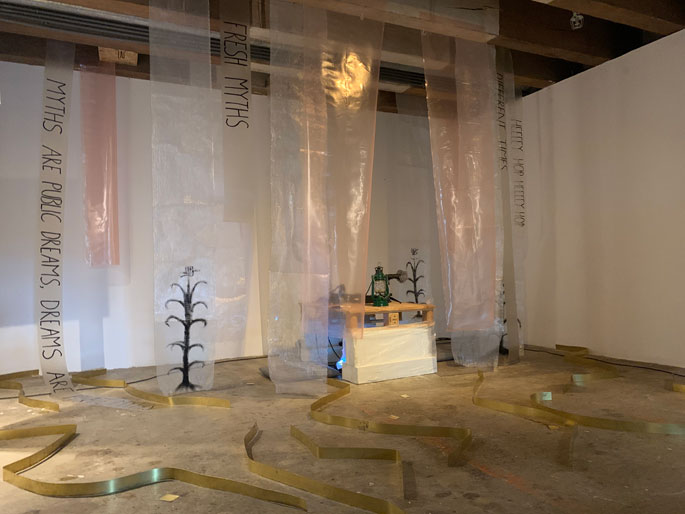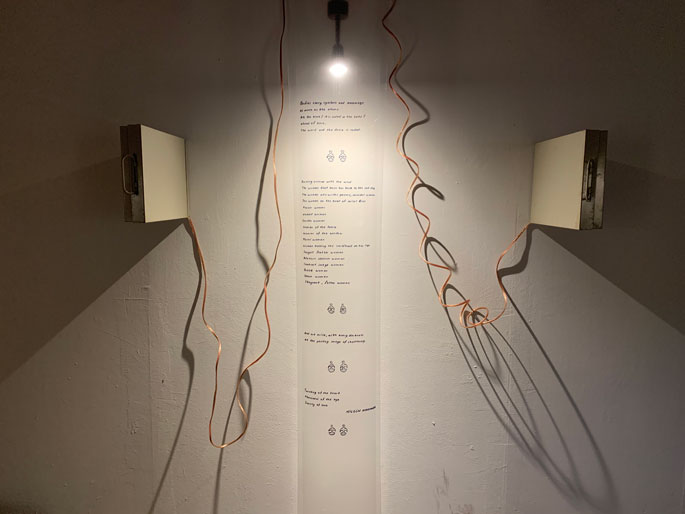 View of the installation at the Corridor Art Space in Amsterdam.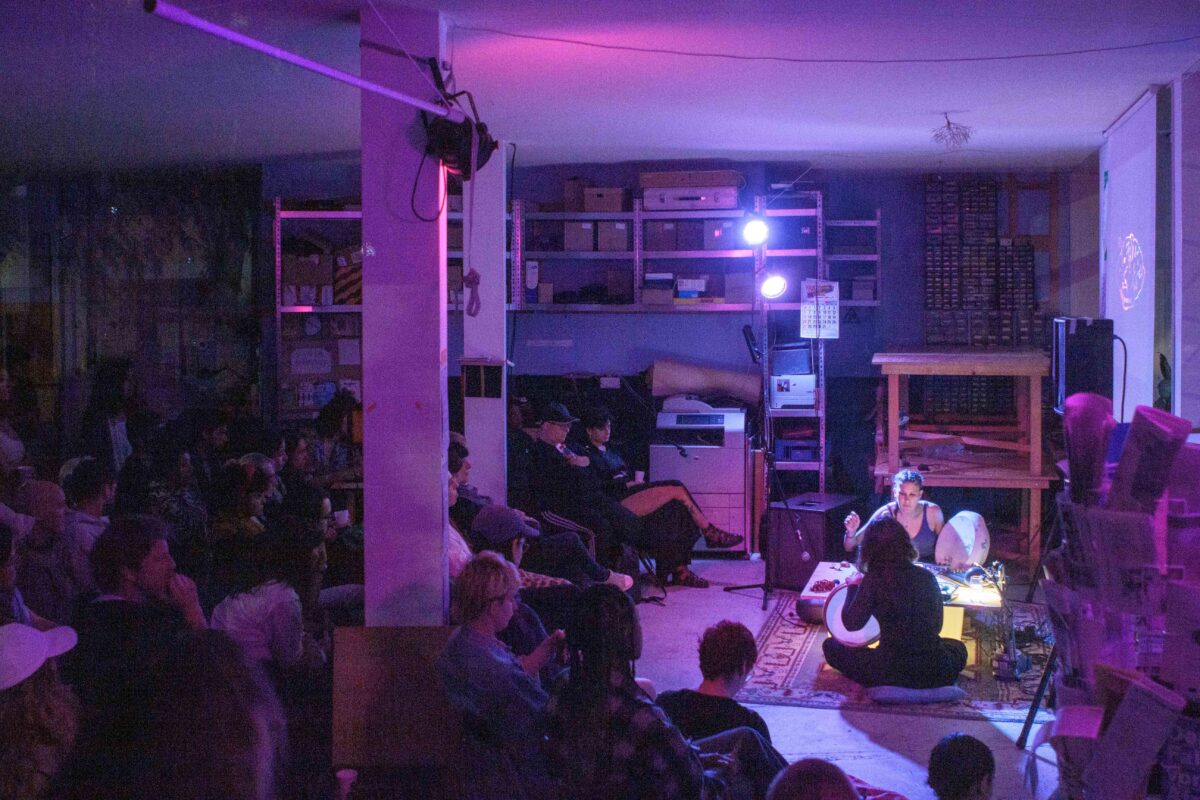 Performance at Varia, Rotterdam / 2023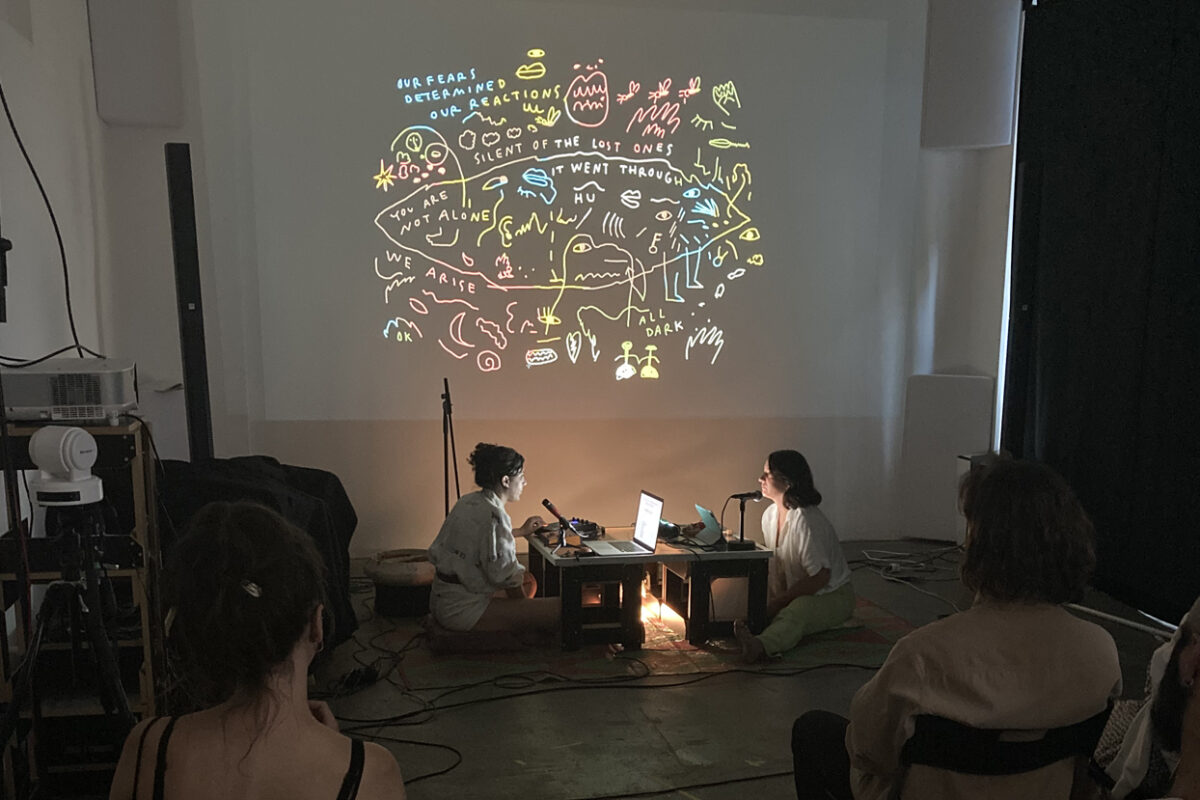 Performance at Apartment Project, Berlin / 2023
The performance piece develops in relation to the research and the news from around the world. The creation process for the 2023 edition of the performance was influenced by the earthquake that took place in Turkey and Syria in February 2023. The fresh myth that is created by the duo's performance becomes the space for this experience to be transferred, remembered and processed in a different time. The performance consists of poetry reading with live, sampled sounds, accompanied by improvised illustrations by Carmen Jose projected to the space.