Volitional Volutions of the Volatile Waters
2019, Plexiglass, ink, mini amplifers, exciters
This project comes together as a result of a research focusing on cultural heritage and transfer of knowledge through artistic production. Inspired by Gezi Park Occupation (2013) in Istanbul Taksim Square, the artist, follows her own memories and questions the infuence of past productions on young generations and possible effects of them on politic movements.
The install consists of plexiglass plates with hand and machine etched images and texts. Same plates are also used to install an hour long sound piece that plays through out the exhibition from three different sources spread in the space. Whole install creates a memory space which also functions as a stage for live public moments occurring during the exhibition. The aim of the space is to engage with past knowledges and transform them through current voices, materials and techniques.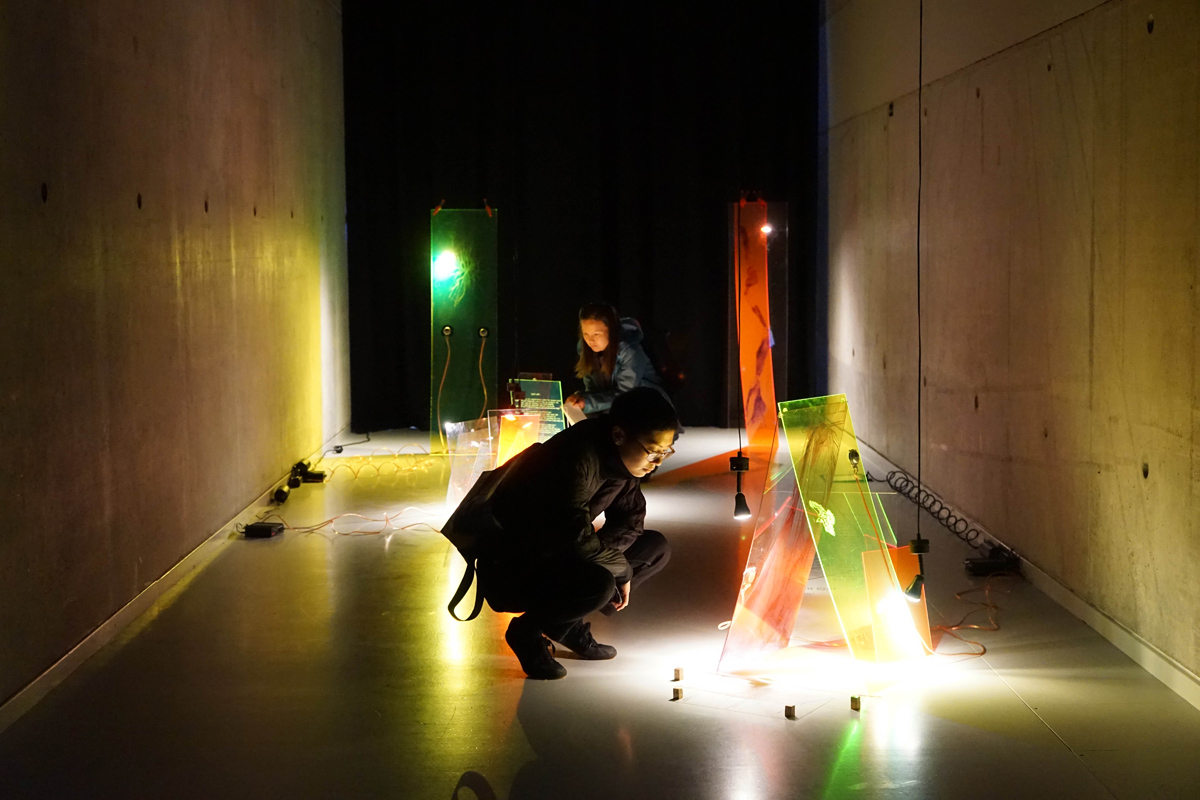 Installation view from Het Nieuw Instituut, Rotterdam
Photo credit: Michaela Lakova
This project invites and encourages different kinds of collaborations in the process of transforming the production from the older generations of artists. This exhibition included four poems by poets from Turkey, Gülten Akın, Nilgün Marmara, Neyzen Tevfik, Aşık Veysel; and they were voiced live during the first performance of the series "Volitional Acts".
Non-fixed character of this install renders it adaptable to different types of spaces and open to mobility. The plates erect with support from each other and become flat again when they are to be printed as etching plates. The images and the texts will soon be printed to form a series of posters with editions.
Details from the installation at Het Nieuwe Instituut, Rotterdam