Print works
I was introduced with print making methods during my Erasmus exchange program at Rome Fine Arts Academy in 2011. In 2013, I took a one month long, self funded residency in Stamperia del Tevere (Rome) working with Alessandro Fornaci, whom then became my mentor. Between 2014-2015, for the production of "Mater.ial" artist book series, I went back to Rome and produced two artist books from this series, with technical guidance of Fornaci and in collaboration with Stamperia del Tevere. I am well experienced with indirect (acquaforte) metal etching technics like soft/hard ground, aquatint, sugar lift, gum arabic. I also work with cyanotype and van dyke photographic print technics.
Inanna's step 5
Single plate, 17x17cm. unique print, 2015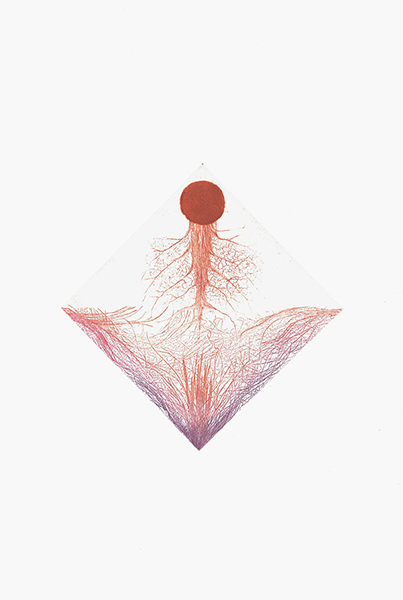 Contra stampa-La verza
2013
etching on copper, 14×14 cm.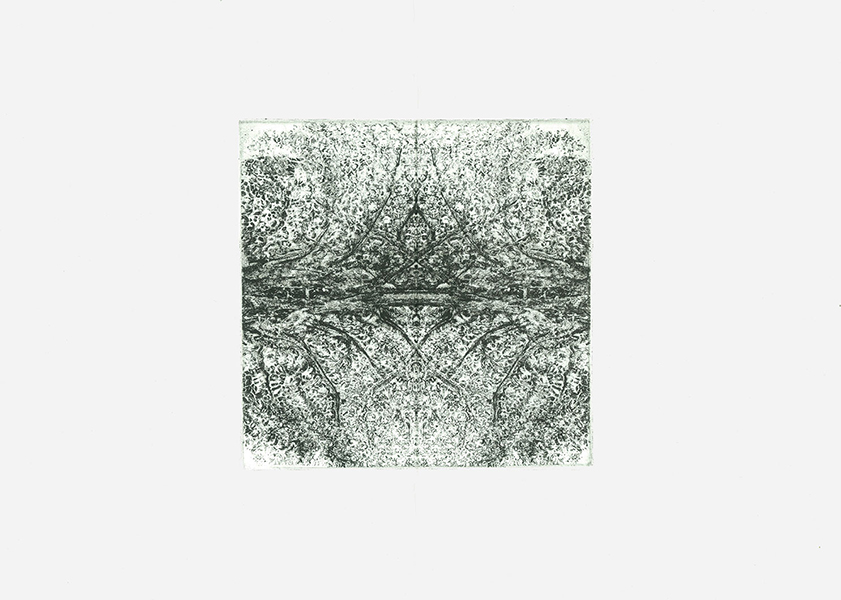 Abidin
2013
etching on brass, 8.5×35 cm.
Left: Relief print
Right: Calcographic print and contrastampa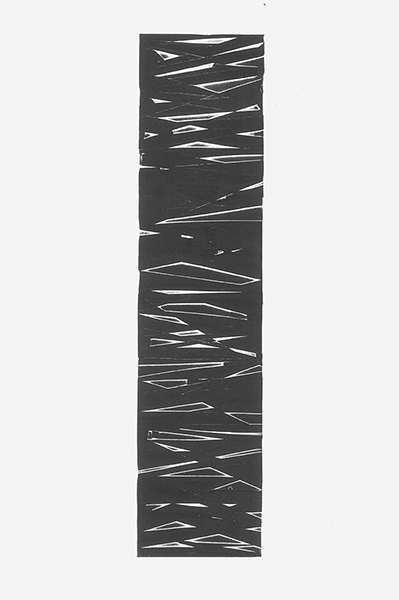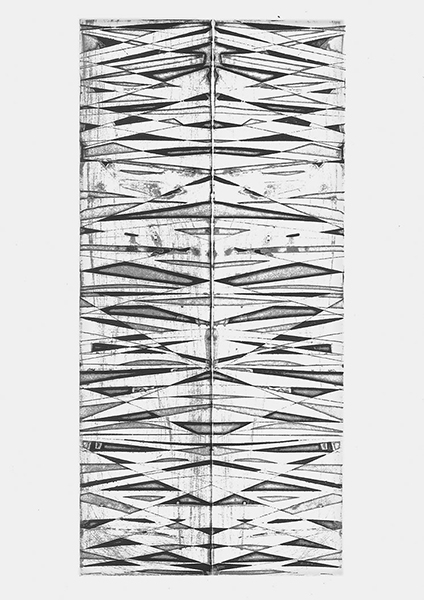 Halved
2013
etching on two copper plates, 21.5×8.5 cm.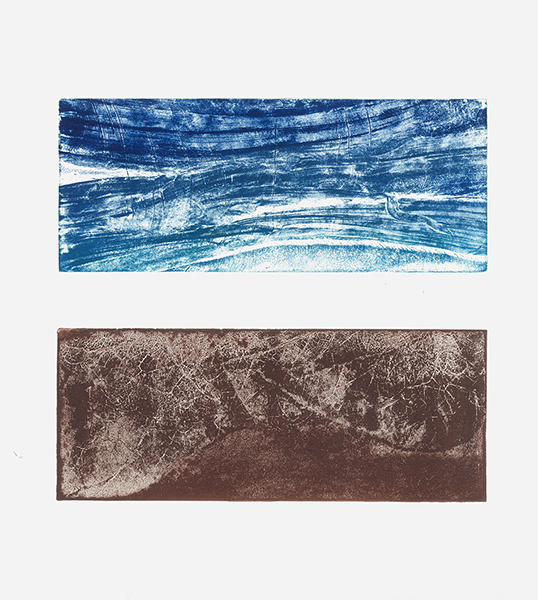 Three colours
2013
35×8.5 cm. etching on zinc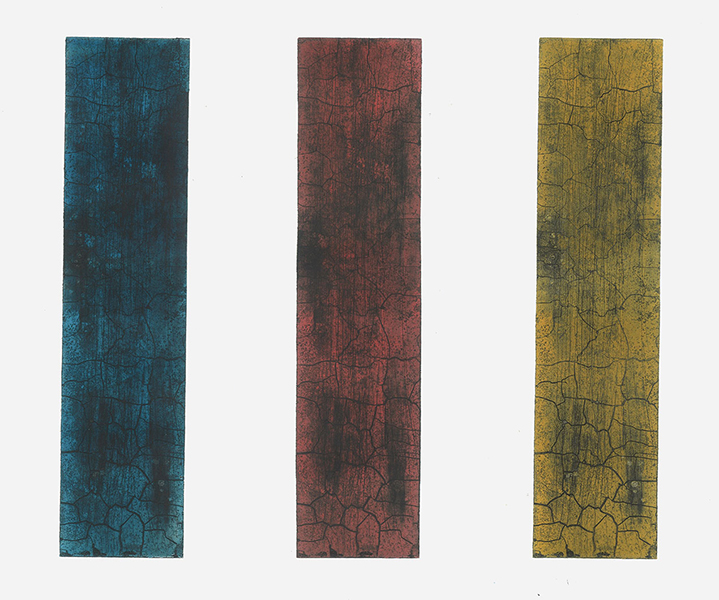 Woman/Leaf
2013
20.5×14.5 cm. etching on zinc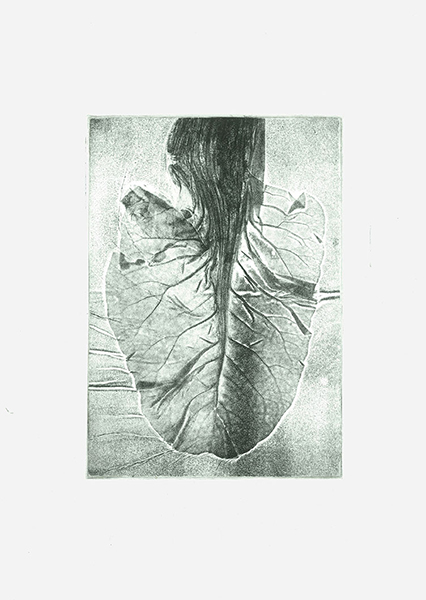 Triple
2010
etching on three zinc plates, 9.5×15 cm.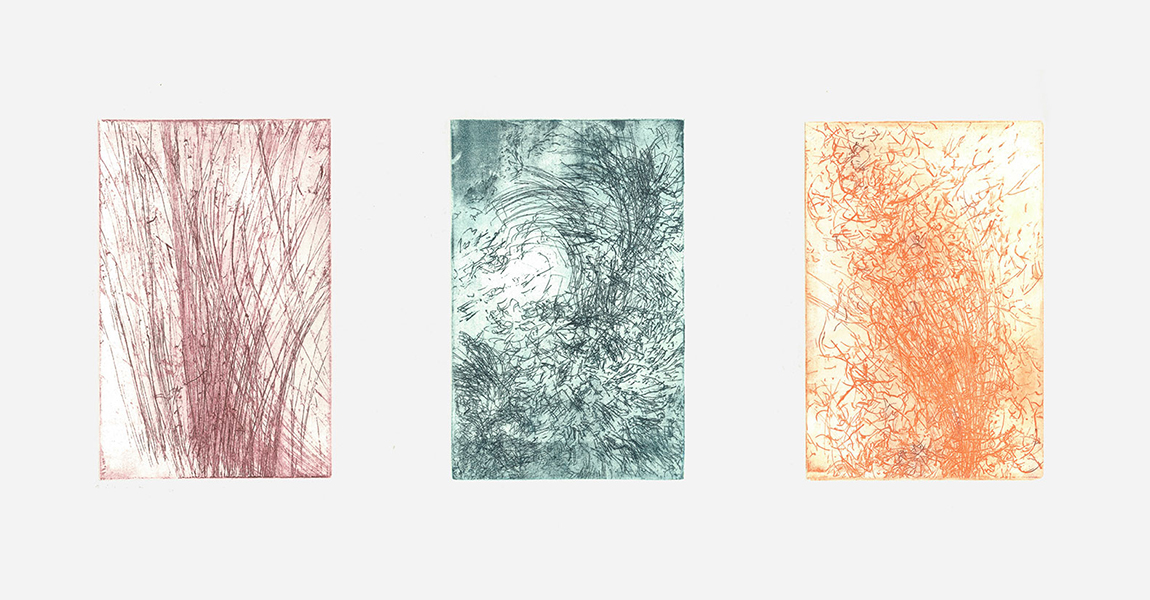 Material
Tiamat book – pattern studies
Left: 13.5x20cm.
Right: 22×16 cm.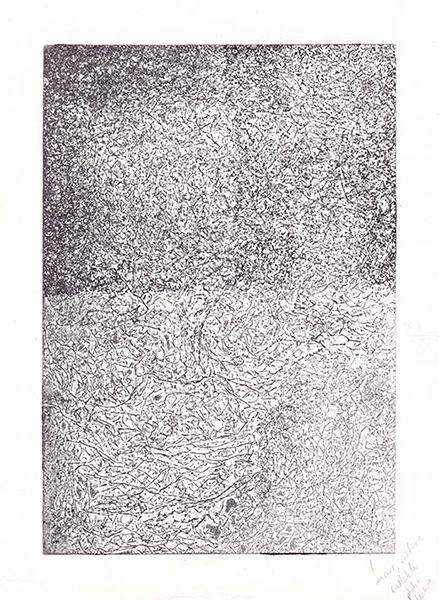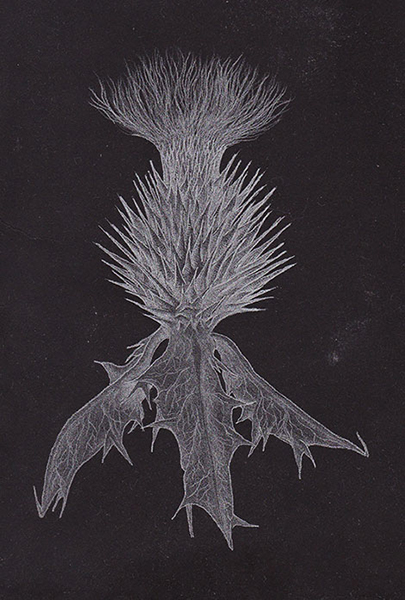 Material
Tiamat book – pattern studies
Left: 20×13 cm.
Right: 13.5×9.5 cm.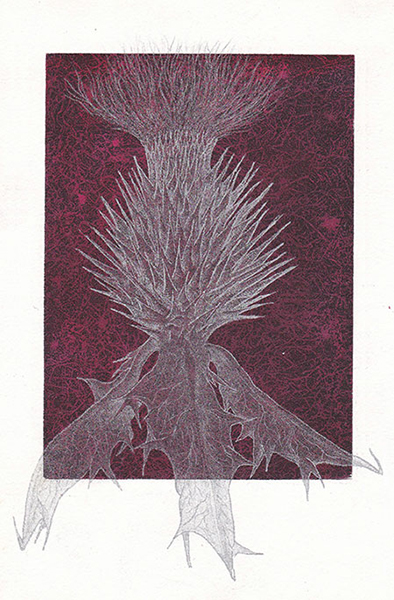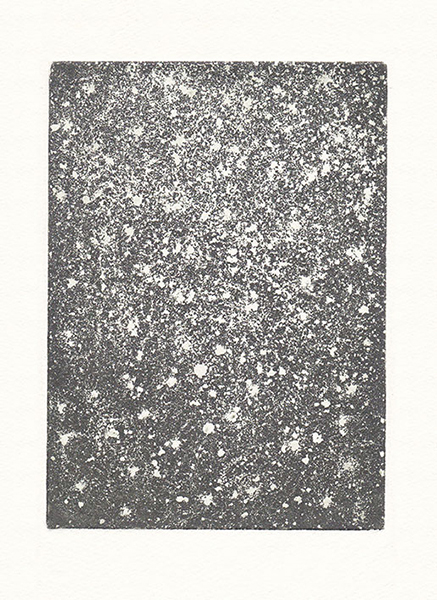 Marnero
2014
Cyanotype print, 21×30 cm.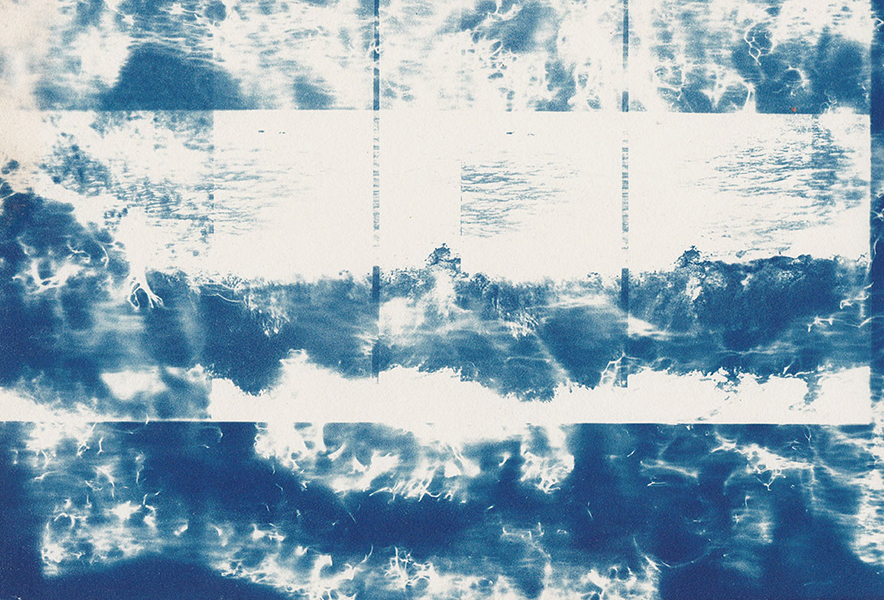 Love
2015
10×20 cm. etching on zinc and intervention with ink