Mater-ial
2014-2015
This project dedicated to ancient goddesses of Mesopotamia and Anatolia. First two of a series of handmade print books, were produced for and exhibited at the 14th Istanbul Biennial curated by Carolyn Christov-Bakargiev.
On the right side: Installation of two custom made tables, the bucket of thistles, a piece of rock and hand made etching books.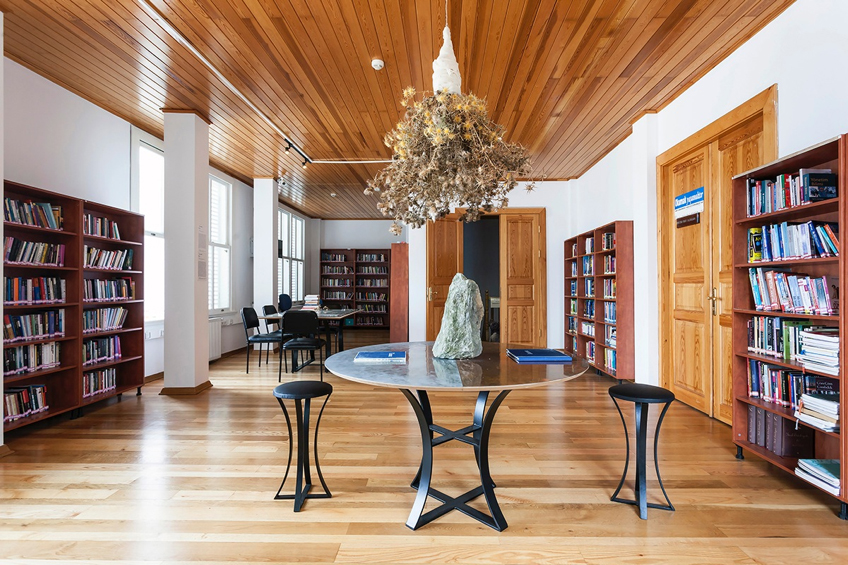 Photo credit: Korhan Karaoysal
The exhibition space is a public library on the Prince's Islands. The dedicated books were installed on the custom made altar table to be read/viewed by the audience while another reading table was installed with the research prints (produced during the process) and the books that have inspired the work through out the year.
The first of these two books, is dedicated to the Sumerian / Babylonian goddess Tiamat -the spirit of chaos and the ruler of salty waters-, and the second one to Inanna, or Ishtar, the 'Lady of Heaven,' and the goddess of love and fertility. Each book challenges different materials, techniques and methods of storytelling.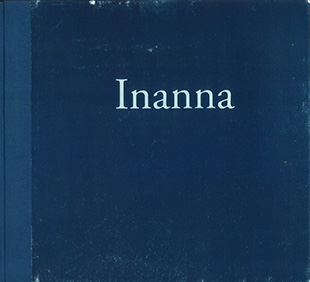 Inanna, 2015
Hand made artist book, regular binding, etching on copper and cyanotype print, 26.5×28 cm , 11 pages.